Kit: Covered Coat Hangers for Beginners KKA2020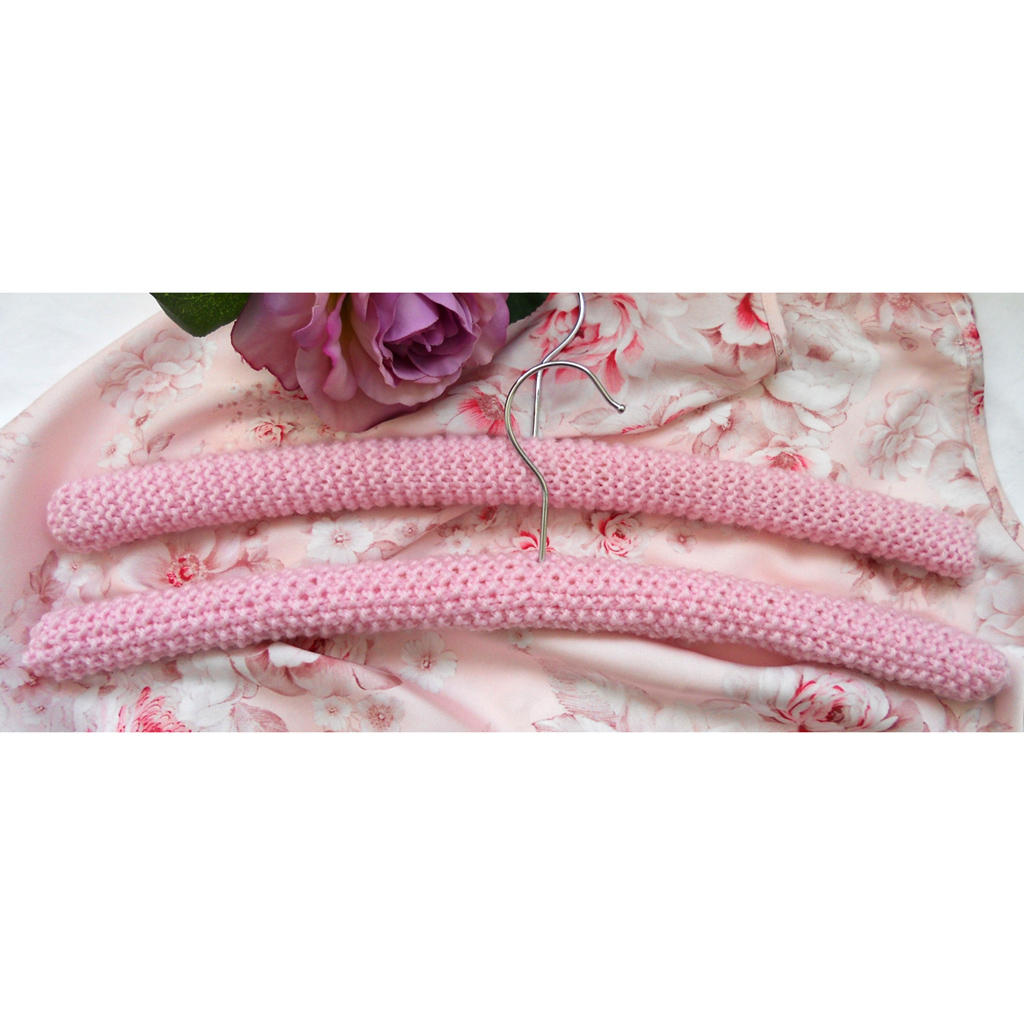 Part 1 of our Wardrobe Favourites kit series: and this one's perfect for Beginner knitters.
Knit a set of 2 covered coathangers in 2 designs: Garter Stitch and Moss Stitch, in either Adult or Child size.  Covered coat hangers are a great addition to your handknitted gifts: give them a gorgeous garment and the hanger to put it on in their wardrobe!
Everyone deserves a beautiful coat hanger; they add a touch of luxury to the everyday, whilst protecting your garments from stretching and damage.  With these covered coat hangers, there's no need for extra padding ; the beautiful wool yarn and stitch patterns give the hangers loads of texture.
The Covered Coat Hangers for Beginners Kit KKA2020 contains:
1 ball Heirloom Merino Magic 8ply pure merino wool yarn (enough to cover 2 hangers)
pack of 2 wooden coat hanger in your choice of Child or Adult size (select below)
a copy of our exclusive Covered Coat Hangers for Beginners pattern leaflet, with both Moss Stitch and Garter Stitch designs
You will also need a pair of 3.75mm knitting needles, a wool needle and decorative ribbon for around the top if desired (not included).
Coat hanger sizes are as follows:
Child: 30cm wide
Adult: 38cm wide
* Note: our covered coat hangers are pictured in Adult size, shade Cherry Blossom.
Please ensure you select the correct option of either Child or Adult hangers below.